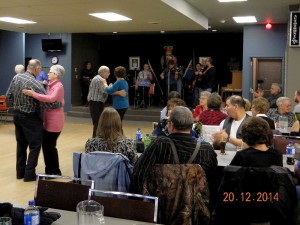 Submitted by:
Gordon Hornbeck |
The Swan River Legion, Branch 39, put on a jam/dance in their club rooms Saturday night December 20, 2014.


Click any picture for a larger version.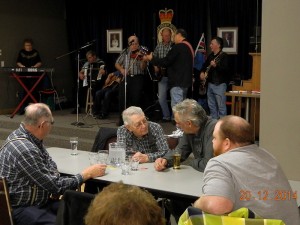 More than a hundred people showed and many key individuals brought instruments and snacks for themselves for the evening.
Volunteers laid on a light luncheon for the crowd about 11 o'clock.


Things seemed to coalesce into a busy dance band on stage and the dance floor was busy also. The music poured out non-stop until midnight!
The Legion thanks everyone of the musicians who came out and made the evening such a success. A good time was had in the club rooms to kick off the Christmas season.

Thank you to comrade Les Rosteski and his wife for organization.
We'll do it again!