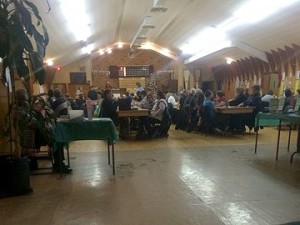 Submitted by:
Gail Rowe |
Fun was had by all at the Birch River Community Club Turkey Bingo on December 19, 2014.
Plum Pudding and eight delicious pies were auctioned off by Darin McKay.
Click any picture for a larger version.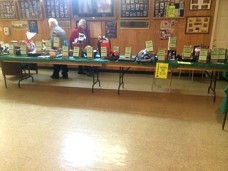 Winner of the 50/50 was Matt Black.
Thank you to all that donated, worked and came out to support our local arena.