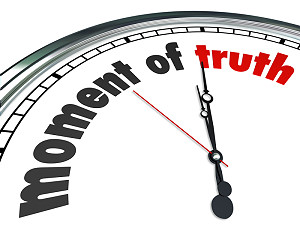 Statement by
Shauna Klekta regarding December 12, 2014 editorial by Bill Gade on CJ104 Radio. |
Bill Gade attacked my character and integrity with completely unfounded accusations during an editorial that aired numerous times on CJ104 / CJSB radio on December 12, 2014.
By his own admission he has absolutely no proof to support the allegations he broadcast.
Bill falsely implied that I took credit for a number of projects in which I was not involved. Of the projects he named, only one is related to a RISE initiative and I have never claimed involvement in any of the others.
Bill accused RISE of the "hiring of and buying from Shauna's family members without an apparent tendering" when in actual fact RISE has never purchased equipment or services from any of my family members or their businesses. Bill accused me of "charging municipalities to make their websites and then using that same information to make money on her own". The only municipal website I designed was for the Village of Benito prior to my employment with Swan Valley RISE. Bill said I try to hide financial information from the public, however he admitted that audited financial statements have been provided to funding municipalities each year. At the time of the editorial Bill Gade had not requested this information from RISE.
Bill said, "every time I have tried to find out what happens inside of Swan Valley RISE, Shauna acts like a jerk to me." The truth is, RISE has sent CJ104 / CJSB over half a dozen media releases and granted numerous interviews. At the time of the editorial Bill Gade had not contacted RISE in over two years.
Bill also complained that "you haven't once been nice to us because we compete with your own personal goals in life". While it is true that our family run businesses, ValleyBiz.ca and Your PC Guy, compete with Bill's media and computer businesses, I have always interacted with Bill in a courteous and professional manner.
In addition, I have solid working relationships with other local media and computer business owners and have worked together with them on projects for the collective good of the Valley. My family and I have worked very hard to do our part for the Valley both through the businesses we operate and through my employment with RISE. I would like to encourage everyone to keep working toward positive change in our Valley.