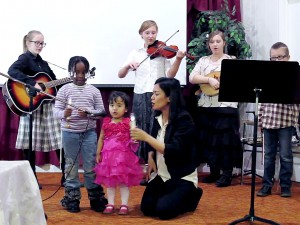 Submitted by:
David Ogram |
This year's Christmas Program was held at the Swan River Seventh-day Adventist Church on the evening of December 6, 2014.

Click any picture for a larger version.
Approximately 70 people watched and listened to a very inspiring program entitled "The Light Has Come". The Program focused on the words of Jesus "I am the light of the world. Whoever follows me will never walk in darkness, but will have the light of life." John 8:12 (NIV).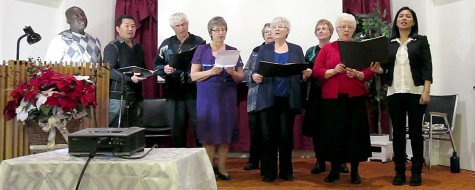 Participants included Gord and Harmony Lincoln, Carolle Cowan, the Janzen Family and the SDA Singers, as well as some children from the Adventist Church.
Following the Program a light lunch of fresh fruit, fruit bread, hot apple cider and other hot drinks was provided.