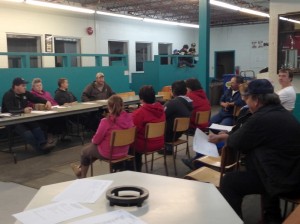 Submitted by:
Kasey Chartrand
On October 21st 2014 the Minitonas and District Arena Board held their Annual General Meeting. The Board presented the 2013 -2014 Financial Statement, and discussed fundraising ideas.

The operation of the Concession for the coming season was also discussed.
The executive members of the board will stay the same for one more year as they are elected every 3 years. The executive is as follows;
Colin Hart – President
Keith Immerkar – Vice – President
Kasey Chartrand- Secretary/Treasurer
Directors of the Board are elected every year and they are as follows;
Steve Windsor, Colinda Emerson, Curtis Foster, Karmel Foster, Misty Bartel, Sean Baskier, Lesley Sembaluk, Toni Hayes, and Wendy Kichuk.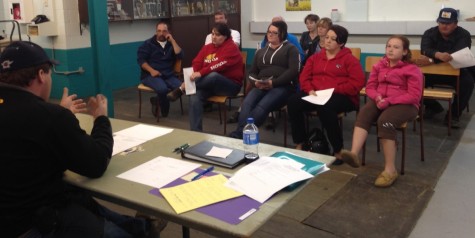 The Board is ready to kick off the new season with their Annual Skate – a- Thon on November 2nd.