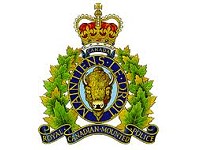 RCMP Media Release |
On August 28, 2014, at about 11:45 pm, Swan River RCMP responded to a single-vehicle rollover on Provincial Road 230, approximately seven kilometres south of Birch River, Manitoba. A pickup truck with seven occupants rolled several times.
A 65-year-old male from Duck Bay, Manitoba had been riding in the box of the truck at the time of the collision. He had been thrown from the vehicle and was pronounced deceased at the scene. The driver of the vehicle, a 55-year-old male from Duck Bay, was transported to Winnipeg hospital in critical condition. All other passengers, from Indian Birch First Nation, Brandon, the RM of Mountain and Mafeking were transported to local hospital and have since been released.
Alcohol is considered a factor in the collision.
A RCMP Forensic Collision Reconstructionist is assisting with the ongoing investigation.
The name of the deceased will not be released.