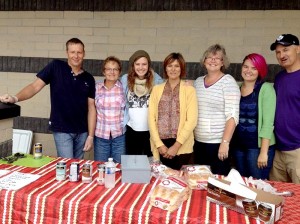 Submitted by:
Melanie Bird
We had an excellent turnout and $1200 was raised toward the YWAM Medical ship in Australia.
Everyone seemed to enjoy the smokies and burgers that Trevor Sevcenko and Melanie Bird made.

Click any picture for a larger version.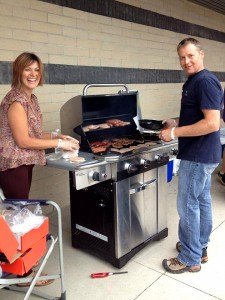 Michelle Peters, Kendra Thiessen, Rita Thiessen and Doris Reimer cheerfully served up the food and worked the cash box while Ron Thiessen busily worked behind the scenes getting whatever supplies we needed.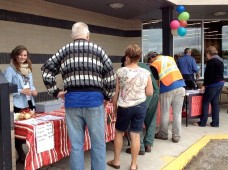 Jayden Thiessen, Brian and Tracy Burick also helped with setting things up.
Thank-you to Co-op for letting us use your lot for this event!