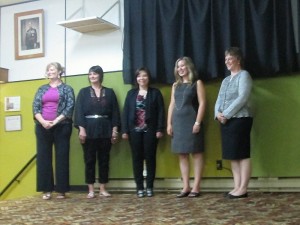 Submitted by:
Valerie Mitchell
We had some very wonderful ladies and and gentleman come out and support our 2nd annual Ladies Night, Fundraiser Fashion Show on Wednesday August 20.


It was a wonderful night to showcase our fall/winter line from Jockey Person to Person, Silpada and Mary Kay. We had a lot of fun with door prizes, silent auction and travel kit raffle. This was a remarkable evening!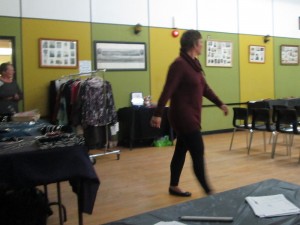 A huge thank you to the models for taking time out of their schedules, Myrna Barker, Carrie Blosha, Shannon Bresky, Megan Clark, Ethel Holland, Laurel McCleary, Kadra Mitchell, Lorraine O'Neill, Carla Rusk, Tess Santillan, Marge Williamson, and Heida Zastre.
All the vendors that came out Mary Kay Consultants Kim Martens and Allison Sommerville for donating the makeup for the girls, Silpada consultant Wendy Betcher for accessorizing the girls for each of their outfits. Karen Nemetchuk (Tupperware), Maria Kent (Steeped Tea), Laura May, Stacey Hay (Godiva & Younique), Kayla Balko (Velata), Crystal Englot (Classy & Sassy)
A huge thank you to the volunteers Eunice Gustafson helping the girls with their outfits, Michelle Martens working the silent auction, Morgan and Riley Bresky working the door, Joyce Mitchell helping in the kitchen, and our fabulous Lions members Mike Rusk and Kevin Silverthorn for working the bar!
Funds for this evening was raised to donate to the Bowsman Lions Club Cataract Fund! Thank you all who came and supported this great cause!