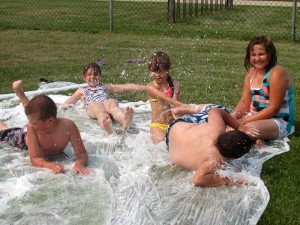 Submitted by:
Stephanie Burnett
Well the summer has come and gone and all the programs have come to a close. Over the past six weeks the science themed of the Playground and Preschool programs was a success.
Click any picture for a larger version.
All the kids loved the science experiments and had lots of fun learning all about different things.
The Swan Valley Rec Commission Playground Program was very well attended, having a total of 414 kids participating throughout the six weeks. Preschool unfortunately only had 8 participate, however those who did participate seemed to have lots of fun with what we did.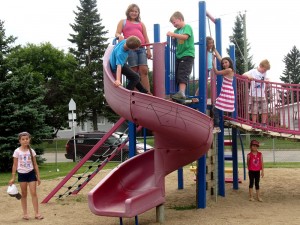 The Playground program made many different things, from play dough to slime to baking soda powered boats. This year we finished the summer by having a slip n' slide and making our own ice cream to have with the cake I made. Overall a successful summer was had by all.