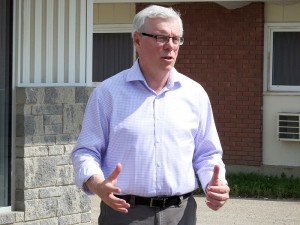 ValleyBiz Story |
Premier Greg Selinger was in Swan River on August 1, 2014 to announce that construction and renovations will begin this fall on a new primary care centre to enhance and better co-ordinate health services for people living in the Swan River Valley region.
"We are bringing health care closer to home for Manitobans so they can access the services they need when they need them," said Premier Selinger. "This new centre will serve families in the region for many years to come."
The $2.6-million project will redevelop the McKay Building into a 6,000-square-foot facility with 12 exam rooms, treatment rooms, education space and support spaces. Patients will have better access to timely appointments with health-care providers as a result of the enhanced scheduling processes used by the clinic. The contract has been awarded to Scott Howard Contracting Ltd.
"We are extremely pleased to move forward with this project, which has been strongly supported by our local health-care partners and stakeholders in the Swan River Valley," said Penny Gilson, chief executive officer, Prairie Mountain Health. "This centre will be the foundation for a renewed, collaborative approach to primary care in Swan River and surrounding area. We look forward to working with the province and community stakeholders to make this project a success."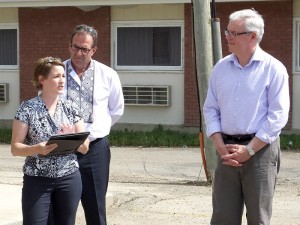 "This project is an excellent example of what can happen when individuals and groups within a community work together collaboratively with regional organizations and government, said Shauna Klekta, Economic Development Officer with Swan Valley RISE.
"We sincerely appreciate the fact the Prairie Mountain Health and the Provincial Government have listened to our community and have worked closely with us to design a solution to meet our unique needs."