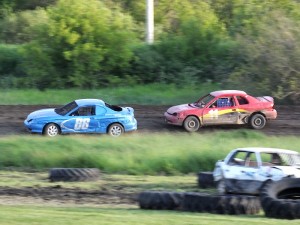 ValleyBiz Story |
The Swan Valley Stock Car Club held a stock car points race and 4 cylinder mini crash derby on Saturday, July 12, 2014 at the Swan Valley Speedway. Families, friends and fans gathered for an exciting day of racing, demo and tasty concession treats.
Click any picture for a larger version.
Two drivers escaped serious injury after being involved in a rollover and collision during one of the 4 cylinder races. Carrie Blosha was taken to hospital but is reported to be doing fine.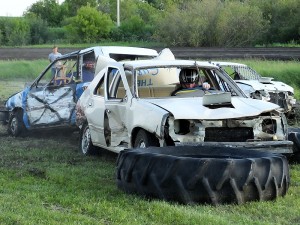 In only it's second year, the 4 cylinder Mini Crash derby is growing in popularity with even more participants than last year.
The cars may be smaller than in traditional demo, but there is still plenty of smashing and crashing and what they lack in size, they make up in agility.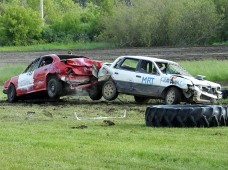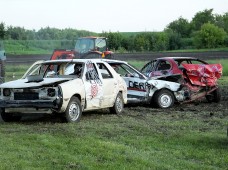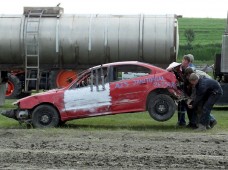 Between heats the teams made some quick repairs and adjustments with a little help and muscle from their friends.