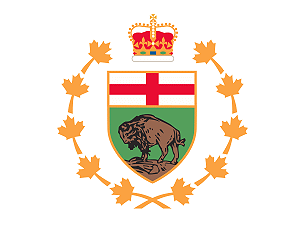 Government of Manitoba Media Release |
Lt.-Gov. Philip S. Lee will present awards to five Manitobans for their prolonged, meritorious service in the preservation and promotion of the province's rich history and heritage at Government House, 10 Kennedy St. on Thursday, May 8 at 5 p.m.
Ernest Braun (Niverville)
Diane Haglund (Winnipeg)
Frieda Jorheim (Inwood)
John Francis Mavins (Springfield)
Gary Wowchuk (Swan River)
"Manitobans care greatly about their history. For proof of that, consider the more than 150 museums, located in communities from the 49th parallel to the Hudson Bay, and more than 2,000 community history books covering cities, towns, villages and rural municipalities" said Lt.-Gov. Lee. "Most of these would not exist without the loving care of volunteers and leaders such as the individuals being honoured this evening."
The Lieutenant Governor's Award for Historical Preservation and Promotion was established in 2010 and is presented annually in consultation with the Manitoba Historical Society (MHS). Founded in 1879, the MHS offers awards commemorating businesses, farms and organizations that have operated for over 100 years, recognizes important historical books with its Margaret McWilliams Awards, and encourages school children to learn about Manitoba's past through its Young Historians Awards.
The MHS receives award nominations from the public and recommends up to five people to receive awards each year. Nominations are welcome at any time. Those received by Feb. 27, 2015, will be considered for presentation around Manitoba Day 2015.
Further details of the award program, along with a nomination form, are available on the Manitoba Historical Society website at www.mhs.mb.ca and can also be accessed through the website of the Lieutenant Governor at www.lg.gov.mb.ca.