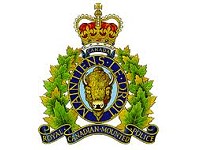 RCMP Media Release |
On March 26, 2014 at about 9:00 PM the Swan River RCMP, Swan River Fire dept, and Prairie Mountain EMS received a dispatch regarding a collision between a pick-up truck and a tree on the 300 block of 7th avenue south (residential area), in Swan River, MB.
A 27 year old female passenger (of Swan River) was transported via ambulance to the Swan River Health Centre, where she was treated for minor injury & subsequently released.
The 33 year old male driver from Minitonas, MB has been released this morning from police custody on a Promise to Appear for a May 21, 2014 date in the Swan River Provincial Court where he is expected to face the charges of Impaired operation of a Motor Vehicle, Driving over the legal limit, drive without a licence, and drive unregistered motor vehicle.
Swan River RCMP Investigation continues.