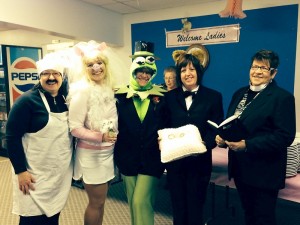 Submitted by:
Angela Mullin
The Swan River Ladies Curling Club hosted their 85th Annual Bonspiel on March 14 – 16, 2014 with the theme of Wedding Crashers.


Click any picture for a larger version.
The 1st Event Winners go to the
Dauphin Rink, Therese Deah.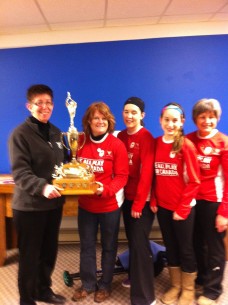 For the Saturday evening entertainment … The Newly Wed Game
See you next year!