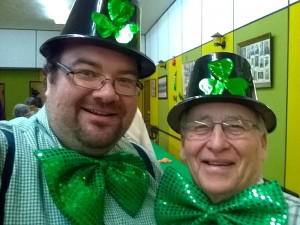 Submitted by:
Courtney Densen
On March 11 2014 in the Bowsman Legion Hall, great food, wonderful fellowship and a little luck of the Irish was to be found at the Bowsman United Church Soup n Bun.

Patrons were treated to their choice of potato or hamburger soup, a variety of bunwiches, dessert, coffee, tea and a little Leprechaun Lemonade. Other activities included a bake table and Shamrock Auction.
All students who attended were invited to enter for door prizes. Thank you to everyone who attended and to those who organized, setup, donated food and their time (especially those who are came-shy) to make our day a success.