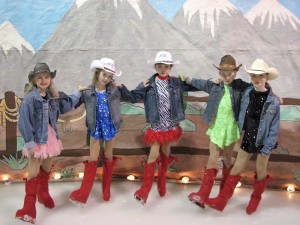 Submitted by:
Bev Lumax
"Welcome to Boot Scoot'n and Ballet!
From the OK Corral to Prima Ballerinas The Minitonas Figure Skating Carnival offered it all to over 200 appreciative family and friends.
Pictures by Kim Leslie – click for a larger version.
Head Coach Michelle Windsor and assistant Cindi Fulford coached over 30 young skaters of every level to outstanding performances.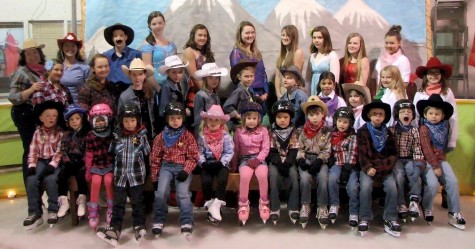 Guest Skater Alexis Denischuk also graced the crowd with a solo number.
Thank you to everyone who made this a successful year for the Minitonas Figure Skating Club.