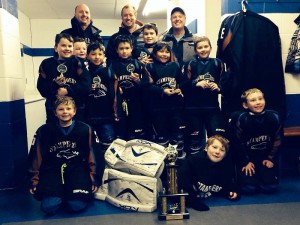 Submitted by:
Angela Mullin
The Swan Valley Stampeders Novice Black team went to Souris, MB for the Ultimate Hockey Championships.
The kids played hard losing 1st game to Virden and a nail biter to home town Souris …
Left them playing at 8 am on Sunday against Shilo…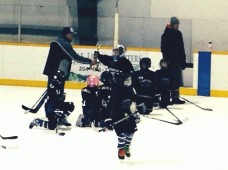 The kids rallied for the win & advanced to the C final at 2 pm against the other home town Souris team … The teams were well matched but swan river soon pulled ahead with great offensive skills of Jackson Badowski & Landon Stevens… Jack Mullin was between the pipes for the win.
Tyan Mykula,Liam McArthur, Will Eardley & Cole Eardley battled for loose pucks along the boards. With Dax Mullin, Kadence Quill & Comrie Quill clearing the defensive zone.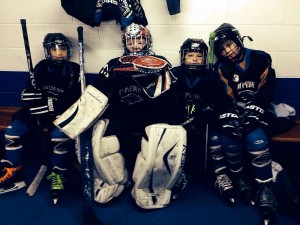 The kids were thrilled with their final tournament of the year, winning the C Final & bringing home a nice trophy.