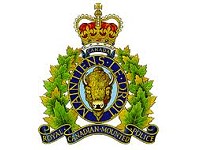 Swan River RCMP Report |
At about 10 pm, January 7, 2014 Parkland EMS and Swan River RCMP were dispatched to a residence in Indian Birch Indian Reserve / Wuskwi Sipihk Cree Nation, MB regarding an Assault.

A 20 year old male from Wuskwi Sipihk Cree Nation had been involved in an altercation, and had been assaulted with a weapon.
A 15 year old youth (male) has been Arrested and Remanded to Swan River Provincial Court today, January 9, 2014.
Charges: Assault with a Weapon, Fail to Comply with an Undertaking x 3, Breach Probation x 1.
Victim had non-life threatening injury.