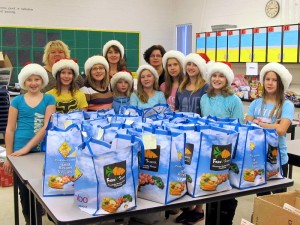 Submitted by:
Leigh Osatchuk |
The Benito School Leadership Council spearheaded the
Benito & District
Christmas Hamper Project.

Click any picture for a larger version.
With only two short weeks to organize and collect donations the children and staff leaders did a tremendous job finding their Christmas Spirit.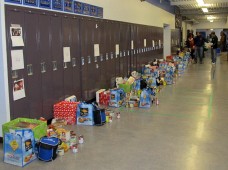 Businesses and personal donations poured in from the good people of Benito. The children collected many groceries and non-perishable items for the bountiful hampers that were distributed.
Local volunteers helped pack, load and distribute the hampers.
Merry Christmas Benito!