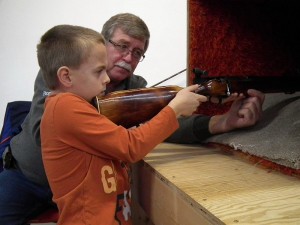 ValleyBiz Story |
The Swan Valley Historical Museum held their turkey shoot on on November 16, 2013.
Frozen turkeys are the prize – not the target at the this annual fundraising event.

Click any picture for a larger view.
The event is a fun for people of all ages, a challenge for experienced shooters and a unique experience for first timers. There are two fundraising components and two ways to win a turkey.
1. Individuals can pay to compete in a target shoot to win a turkey.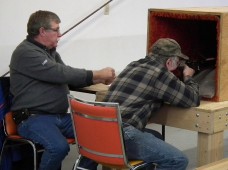 2. Pie plates are available throughout the community prior to the event where individuals purchase a spot on a target.
The name shot on each target wins a the turkey.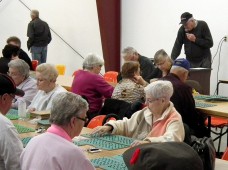 A lunch followed by bingo in the afternoon were also part of the fundraising event.