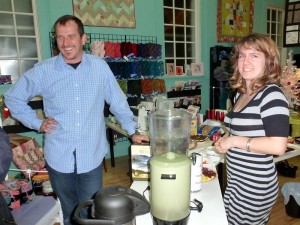 Submitted by:
MaryAnn Friesen
A great turnout and a wonderful evening. Imported goods, mostly from Thailand and also some donated locally made items, were sold throughout the evening.
Click any picture for a larger version.
Proceeds went to support Destiny Rescue and Beyond Borders, two organizations that are working hard to put an end to human trafficking both abroad and more locally.
Items were displayed throughout the venue. After an hour of shopping MaryAnn Friesen gave a report of her time spent volunteering this fall for Destiny Rescue in Thailand together with 2 other local women, Kaye Rayes and Shannon Bauman and 4 more women from the USA. Destiny Rescue exists to rescue children from the sex trade and also gives them aftercare and vocational training.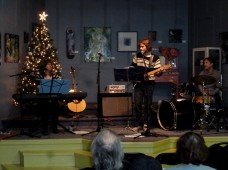 Throughout the evening Terri and the Side Dishes, and also Martin Snell entertained the crowd with great music.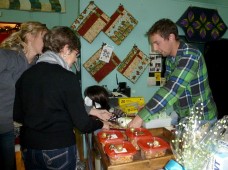 Refreshments and snacks were provided.
Thanks to George and Wendy for providing the venue in support of this cause and also the musicians for donating their time and talent. It was a great evening.