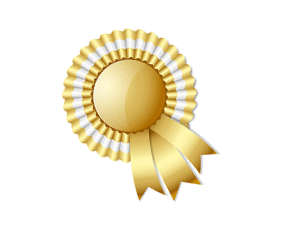 Province of Manitoba Media Release |
MANITOBANS RECOGNIZED FOR DEDICATION
TO COMMUNITY, SENIORS
Healthy Living and Seniors Minister Sharon Blady today acknowledged those who make exceptional contributions to the lives of older Manitobans as she joined Dave Schellenberg, Manitoba Council on Aging (MCA) acting chair, to present the MCA Recognition Awards.
"These awards recognize the dedication each winner has shown and the outstanding contributions they have made to their communities and to seniors," said the minister. "These Manitobans help make our province a leader in creating age-friendly communities, which benefits everyone in our province."
The awards were presented to 24 dedicated Manitobans including three volunteer groups.
"Today's celebration recognizes and honours seniors, and helps all Manitobans better understand the invaluable contributions older adults make to every community throughout Manitoba," said Schellenberg.
The MCA is an advisory body to the minister of healthy living and seniors. MCA members are older adults who represent a cross-section of geographic, ethnic and community service backgrounds in Manitoba.
The 2013 individual award recipients are:
* Churchill Ladies Club, Churchill;
* Dean Danforth, Winnipeg;
* Gordon Emberley, Lac du Bonnet;
* Alberta Fenning, Winnipeg;
* Faye Goranson, Lundar;
* Ken MacMaster, Lac du Bonnet; and
* Amy Shaw, Swan River.
In addition to the recognition award winners, honourable mention certificates were awarded to Phyllis Bjarnarson, Les Crisostomo, the Discovery Intergenerational Nature Opportunity Program, Don King, Beverly Lewis, Mavis Maslow, Karen Moffatt, Bob Newman, Lion Stan Puchniak, Linda Rigaux, the Rossburn Seniors Drop-in Centre Committee, Irene Sharp, Floriano Tonelete and Alf Wikjord.
Also presented today was the 2013 Murray Smith Award, which honours the late Murray Smith, a prominent educator, volunteer and seniors advocate, and former chair of the Manitoba Council on Aging. This year's recipient is Peggy Prendergast of Winnipeg. Prendergast dedicated her life and much of her retirement to teaching. Through art, music and community involvement she has left her mark through her passion and spirit for mentoring, nurturing and contributing to the province she loves.
The Manitoba Council on Aging Recognition Awards were established to recognize extraordinary individuals and organizations for their exemplary efforts on behalf of seniors and to pay tribute to the seniors who continue to contribute to their communities. The awards demonstrate the province's interest in creating age-friendly environments for all, said the minister.