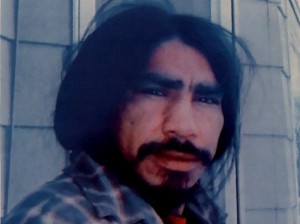 RCMP Media Release |
Update: October 18, 2013
Late this afternoon civilian searchers located the body of a male between Indian Birch FN and Birch River along Highway 10. The identity of the deceased has not been confirmed.
The investigation continues and no additional information is available at the present time. Updates will be provided as the investigation progresses.
———————————————-
On October 9, 2013, shortly after 3 pm, Swan River RCMP were contacted and advised that 42-year-old Gordon Albert BRASS of Indian Birch River was missing. Efforts to locate him by his family had been unsuccessful. A missing person's investigation commenced.
RCMP learned that Gordon Brass was last seen between the communities of Indian Birch River and Birch River on October 6, 2013.
Local volunteer civilian searchers from Indian Birch River and the Swan River area have been actively searching for Mr. Brass since October 11, 2013. RCMP continue to liaise with members of the Brass family and contacts of the volunteer search parties.
On October 13, 2013, Swan River RCMP requested and obtained the assistance of the Civil Air Search and Rescue Association to conduct an aerial search of the greater Indian Birch River community, Porcupine Hills and Kettle Hills area.
An item of clothing believed to be that of Mr. Brass has been turned over to the RCMP.
The RCMP Search and Rescue team with the assistance of the Manitoba Office of the Fire Commissioner as well as the RCMP Police Dog Services are currently in the community of Indian Birch River to assist in the search of Mr. Brass.
There is no indication of foul play.
In the past, Brass is known to have left the community without advising family members and travel to Kettle Hills, Winnipeg and other locations.
Gordon Brass is described as 5'6″ tall, about 129 lbs. He has shoulder-length black hair, brown eyes, medium complexion and small build. Brass is described as being a very friendly person. The family is concerned for his well-being as he suffers from seizures.
Anyone with information regarding the whereabouts of Gordon Brass is asked to call the Swan River RCMP at 204-734-3454 or your local police agency.