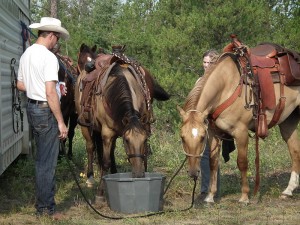 ValleyBiz Story |
On August 24, 2013 the 15th Annual Cowan Trail Celebration got underway.
After a hearty breakfast, participants readied themselves and prepared their horses for an afternoon of riding the scenic trails.
Click any picture for a larger version.
Many enjoy seeing the wagons and horses head out, making their way across the bridge, but as they turn off the beaten path, a slower pace offers time to enjoy good company and quiet reflection.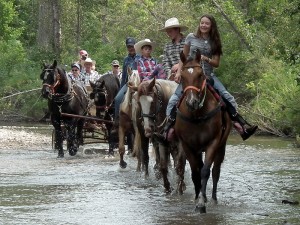 The ride provided the perfect opportunity to enjoy nature's rustic beauty.
The trail meandered across fields, through forests and down to a picturesque river.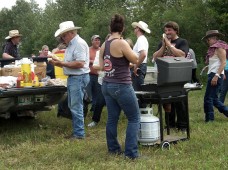 Approximately mid way on the journey, the group stopped for lunch in a quiet field. Hot dogs were served and everyone took some time to visit and relax.
After lunch, the ride continued through an old yard site and off into the distance.