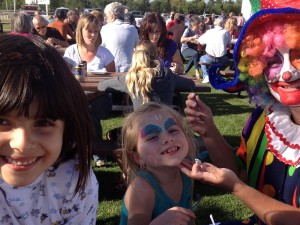 Submitted by:
June McKenzie
On Wednesday, August 21, 2013 320 people enjoyed a evening of fine weather, good food and tributes.

Click any picture for a larger version.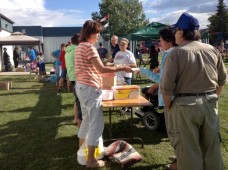 As this is the final season for the Kinsmen Pool, the PR committee for the Richardson Rec & Wellness Centre decided to give a special farewell to this community icon as we look forward to a new home at the Swan Valley Credit Union Aquatics Centre.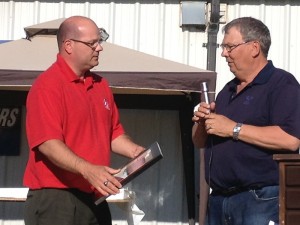 It was an evening to pay tribute to the Kinsmen Pool, to present and former Kinsmen/Kinettes, Kinsmen members that were part of the initiative and construction of the pool in 1973, to lifeguards and facility managers and staff that have been involved with the Swan River Kinsmen Pool over the last 40+ years.