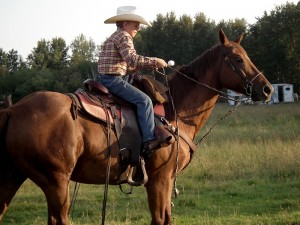 ValleyBiz Story |
The Birch River Riding Club held their 18th Annual trail ride on August 9th through 11th.
Although the two days of riding are the main event, there are also many other aspects that make it an unforgettable multi-day event.
Click any picture for a larger version.
People came from all corners of the Valley and many traveled even farther distances from other communities in Manitoba and Saskatchewan.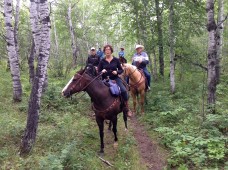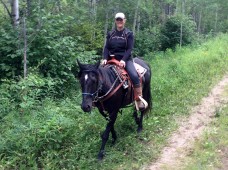 Trail pictures courtesy of Brad Kellington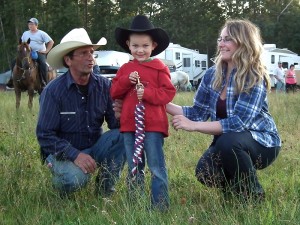 Saturday, the longer of the two rides, began at 10:00 am getting back around 3:30 pm.
At just 4 years old, Wyatt was the youngest participant to ride a horse in the trail ride this year.
After the ride there was plenty of time to relax, socialize, share stories and prepare a little something to share at the 6:00 pm potluck supper.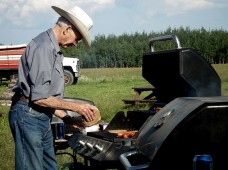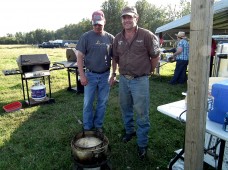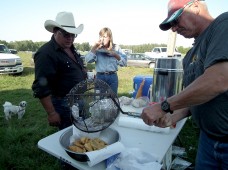 The beautiful rustic setting did not limit the variety, quality or quantity of food at the supper. Hearty staples such as steak, pork chops, sausage and casseroles were complemented with tasty salads and sides and delicious desserts. There was even a deep fryer going to fry up a special treat of pickerel.
Following the supper, everyone gathered for the entertainment and excitement of the horse games.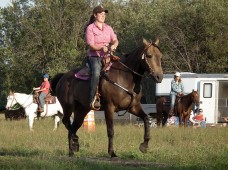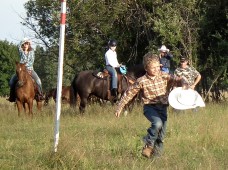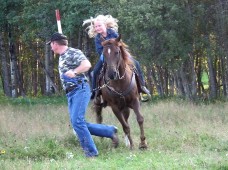 In the Gymkhana event, horse and rider run a set of obstacles in one direction, then the rider dismounts and races back through the obstacles on foot.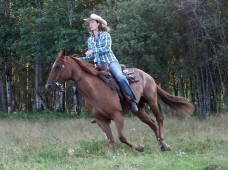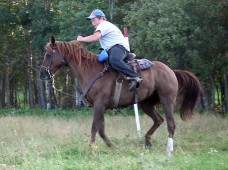 The Egg Race is just like the egg and spoon race you remember as a kid – just on horseback.
The Dizzy Stick is another twist on an old game. Participants put their head on a stick and spin around it (8 times for adults, 4 times for kids), then run to their horse (which sometimes involves finding it first), mount, ride around the posts, then straight back to the finish.
Karaoke, dancing and more prizes followed the horse games.
Beautiful weather and good company were the final touches that made the weekend complete.