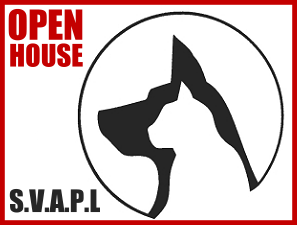 Submitted by:
Sherry Martin |
Swan Valley Animal Protection League
OPEN HOUSE
Wed. August 7, 2013
3:00 pm to 7:00 pm
At our dog and cat facilities
at Audrey Sercombe's

Directions:
West 1 mile on Ditch Road (hydro sub-station)
then 3+1/2 miles north on Road #161
Watch for "The Sercombe's" sign on your left.
A ride may be provided for those without transportation.
Please call our virtual number at 204-734-9824.
HOPE TO SEE YOU THERE!