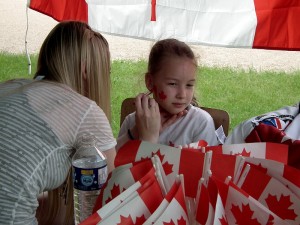 ValleyBiz Story |
On Canada Day 2013 the Swan Valley celebrated with plenty of sunshine to go around.
Many of the communities hosted organized activities where families, friends and neighbors gathered together to celebrate the birth of our country.
Click any picture for a larger version.
Several communities in the Valley started the day with a Pancake Breakfast.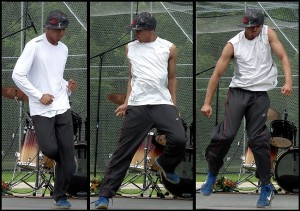 The Festival Stage at the Legion Park hosted a variety of entertainment.
Dancers showed off their moves which include a couple of greasers and even a troupe of zombies.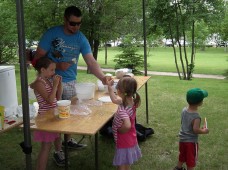 Ice cream sold out quickly in the hot summer weather. This lucky little girl got the last cone.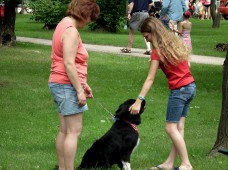 The Swan Valley Animal Protection League brought along some four legged friends to the celebration, who were hoping to charm their way into the hearts of their forever family.
The Bowsman Lions train and the bouncers have become a tradition at the Legion Park festivities and a favorite of many of the kids.
Several fireworks displays across the Valley concluded the day.