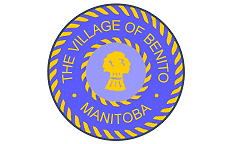 A Special Meeting of Council of the Village of Benito was called to order at 7:00 p.m. on Tuesday, May 21, 2013 in the Village Council Chambers.
Present – Mayor Meadows; Deputy Mayor Scouten;
Councilor Zebinski;
Chief Administrative Officer – Pat Ellingson
Absent – Councilor Offenberger
Delegation – Valley Lion's Recycling – C. Koostra & N. MacDonald.
Mayor Meadows called the meeting to order at 7:00 p.m.
Councilor Schneider joined the meeting at 7:55 p.m.
1.
ZEBINSKI
SCOUTEN
RESOLVED that the agenda for the Special meeting held on May 21, 2013 be adopted as presented.
Carried.
2.
SCOUTEN
SCHNEIDER
WHEREAS the Village of Benito has received funding for a summer student under the Hometown Green Team Program;
BE IT RESOLVED that Jordan Olson be hired for this position as per Schedule "A" attached hereto.
Carried.
3.
SCHNEIDER
ZEBINSKI
RESOLVED that we do adjourn the Special Meeting of Council at 8:40 pm.
Carried.