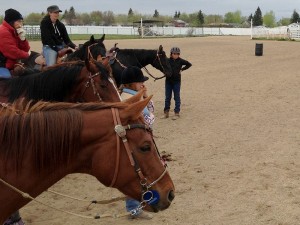 Submitted by:
Angela Mullin |
May 25 & 26, 2013 were busy days at the Swan Valley Agriculture Rodeo grounds. Sheena Dunham gave a great barrel racing clinic both days with a MBRA sanctioned race each day.

Click any picture for a larger version.
Barrel racers came from all over the Parkland to participate. People from Dauphin, Gilbert, Grand Plains & Roblin along with 3 from Swan River enjoyed 2 days of instruction & competition.



The weather cooperated and the ground was great thanks to Hayden Rooks & Augie Rausch.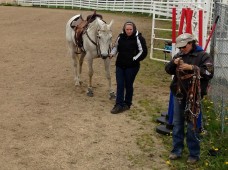 Sheena Dunham demonstrated some of the different bits that she uses.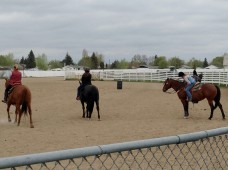 A big thanks to the Swan Valley Ag Society for the use of the grounds. Improvement was made by all & looking forward to a great barrel racing season.