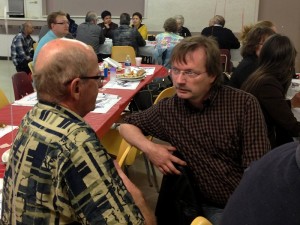 Submitted by:
Gillian McGrath
On Saturday May 25, 2013 Swan Valley Settlement and Immigration Services hosted a pot luck supper to welcome all our newcomers – both old and new to the valley.

Click any picture for a larger version.
The event was well attended with over 70 people turning out.