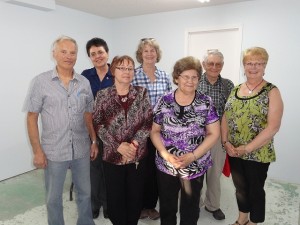 Submitted by:
Linda McCullough
The "CHIP" (Complete Health Improvement Program) Graduation and Banquet was held on the evening of May 15, 2013 at the Seventh-day Adventist Church.

Click any picture for a larger version.
This year's Graduates were (Back Row) Shirley Jeffrey, Kay Markle, Arthur Hrappstead (Front Row) Wayne Markle, Elaine Tigg, Elizabeth Clark, Carol Danielson
"CHIP" is a 30 day program that teaches the participant's how to prevent, and often reverse, many of today's serious diseases through a combination of healthy eating and daily exercise, such as walking.
During the approximately 38 days, from the start of this year's Program to the Graduation evening, the 7 CHIP participants lost a combined total of 100 plus pounds. During the same time period the participants, plus the 4-member CHIP Team and 2 helpers, walked a combined distance equal to the distance from Swan River to Vancouver, BC.
Monthly meetings will be held for the CHIP graduates from this year plus the CHIP graduates from the 2010 and 2011. Anyone else interested in learning more about "lifestyle" health is welcome to attend.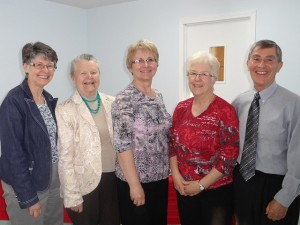 CHIP Leaders:
Donna Leming,
Roseanna Lucan,
Linda McCullough,
Linda Ogram
Dave Ogram


For more information, please contact any member of the CHIP Team:
Dave or Linda Ogram (734-4868),
Donna Leming (525-3095) or
Linda McCullough 539-2245)