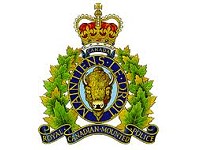 Swan River RCMP Update |
Reported at about 7 am on May 13, 2013.
Location: 200 block of 3rd ave north, Swan River, Mb (Cox's Greenhouse)
Swan River RCMP received a dispatch to a single motor vehicle collision. A white 2010 Chrysler Sebring had been driven through a chain linked fence at the Cox's Greenhouse. The stolen vehicle was unattended, lights were on, keys in ignition. No one around vehicle.
Anyone with any information on this matter is asked to contact the Swan River RCMP at (204) 734-3454.
Swan River RCMP investigation continues.
No further information is available at this time.