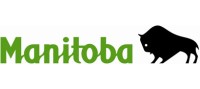 PTH 10 EAST OF SWAN RIVER REOPENS AFTER REPAIRS T0 MAJOR CULVERT WASHOUT
Manitoba Infrastructure and Transportation advises repairs have been completed and PTH 10 has been reopened following a spring run-off culvert washout approximately six kilometres east of PR 488 near Swan River.
The road was closed April 30 between PR 488 and PR 366, between Swan River and Minitonas, and a municipal road was used as a detour. The $400,000 project was completed on a priority basis and involved rerouting traffic to the detour, clearing the damaged culverts, installing new ones, backfilling and compacting the culverts, and finally restoring the roadbed.
The province worked with the Rural Municipality of Swan River to improve the detour road with additional gravel and a grader on the detour regularly.
The department says this was one of the larger infrastructure repairs related to the flooding this year.