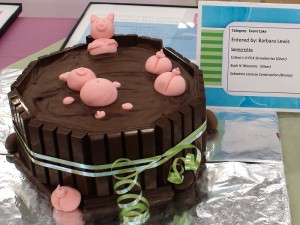 Submitted by:
Jessica Lacasse
Parkland Mental Health Promotion Committee
We had a great turnout to the 2013 Cake Challenge.
The COOP was a great host and provided us an excellent service in hosting our Mental Health Week Challenge.
Click any picture for a larger version.
The community coverage from CJSB 104.5, Star & Times and Valley Biz were also excellent and I am sure went a LONG way in making our day a fantastic success!
We had 9 of our 10 cakes enter displayed. Many people came out to vote on their favourites.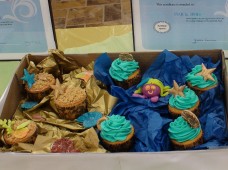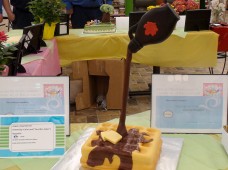 The Winners of the Challenge were:
1. Event Cake Category: Barbara Lewis – Pigs in a mud hot tub.
2. Assortment Cake Category: Kenzie Laliberte – Under the Sea Cupcakes
3. Unique Shape Cake Category: Carla Lund (Your Bliss Cakes) – Maple Syrup over Waffles.
4. BEST OVERALL – Sponsored by COOP, CJSB 104.5 and Star & Times – Barbara Lewis Pigs in the Mud Hot Tub received the most votes overall
The cakes were all winners in the eyes of everyone who viewed them. So unique and colourful.
We want to thank everyone who participated by donating a prize, entering a cake or voting on a cake. We hope to do this again next year – so be on the lookout for a great design bakers! Funds raised with be donated towards local Mental Health Promotion events and activities.