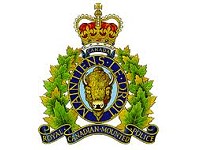 RCMP Media Release | On May 12, 2013, at about 1:00 am, Swan River RCMP responded to a 911 dispatch regarding a robbery that had just occurred at the 100 block on 5th avenue north in Swan River, Manitoba.
The assailants quickly departed, heading behind the Swan Sports Lounge. Robbed was: a 53 year old male of Swan River.
The victim did not require medical attention.
Assailants are described as 3 native males in their 20′s, wearing black or dark clothing.
Anyone with any information on this matter is asked to contact the Swan River RCMP at (204) 734-3454.
Swan River RCMP investigation continues.
No further information is available at this time.