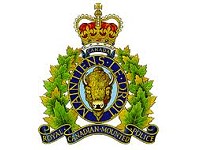 RCMP Medial Release |
Canada Road Safety Week will take place this year from May 13-20, 2013. It is an enforcement-driven initiative, corresponding to the May Long Weekend, designed to increase public awareness and compliance with safe driving measures, and to ultimately save lives.
Swan River RCMP Detachment will be setting up checkstops and will increase our traffic enforcement activities during this time. Enforcement will be focused in the areas of Impaired Driving, Occupant Restraint Use, all aspects of Aggressive Driving, and Distracted Driving (ie, Cell phones, speeding, intersection violations etc).
In the Swan Valley, over the past year we have had 15 serious motor vehicle collision investigations, of which were: 2 of fatalities, 15 injured motor vehicle occupants, 1 injured pedestrian, and 1 injured off road vehicle rider.
In Manitoba RCMP Jurisdiction, an average of 88 people lose their lives every year in traffic collisions. Educating the public in safe driving practices is a priority for Swan River RCMP.