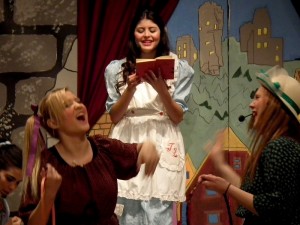 ValleyBiz Story |
On Friday, May 10, 2013 the Swan Valley Regional Secondary School Drama Club presented the musical
Beauty & the Beast Jr.
Additional performances were scheduled on:
Sat. May 11 at 7pm
Sun. May 12 at 2pm
Click any picture for a larger version.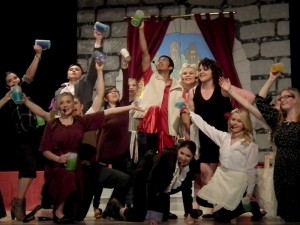 The students brought the enchanted world of Disney's Beauty & the Beast to life with lively music, elaborate costumes and detailed sets.


The stage was filled with dancing flatware, ferocious wolves and furniture singing familiar songs such as "Be Our Guest", "Beauty and the Beast" and "Tale as Old as Time."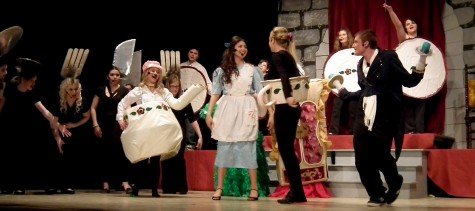 Belle is beautiful but peculiar. She dreams of leaving her village in favor of adventure and to get away from the handsome but arrogant hunter named Gaston who wants to marry her.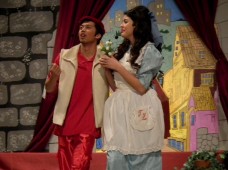 When Belle's father Maurice becomes lost in the woods on the way to the fair, he seeks shelter in an old castle, but the master of the castle is a horrible beast that takes him captive.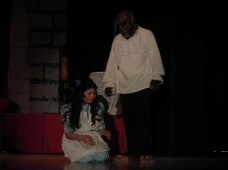 To save her father's live, Belle agrees to give up her freedom and stay with the Beast.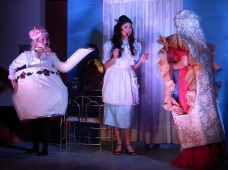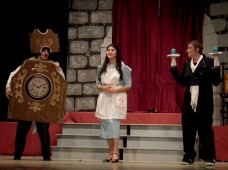 Belle meets a variety of talking, singing and dancing furniture – the former servants of the castle, transformed by a curse.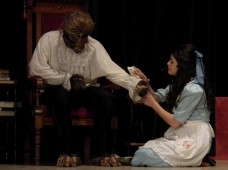 After the Beast rescues Belle from a pack of wolves, the two of them for a bond.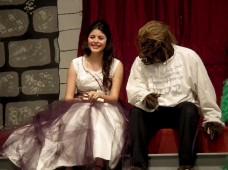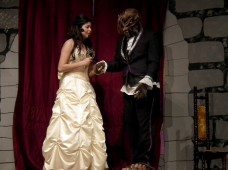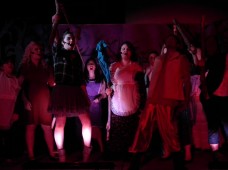 Back at the village Gaston plots, quite evilly, to force her to marry him. When the plot fails, in a fit of jealousy he gathers an angry mob to kill the Beast.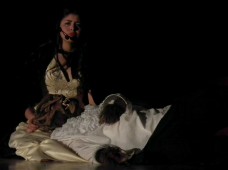 Gaston stabs the Beast. As the Beast dies in Belle's arms she professes her love for him, breaking the curse. The Beast awakes as he and all the furnishings have been restored to human beings.