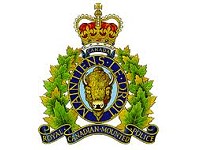 RCMP Media Release |
On May 8, 2013, at about 8:30 pm, Swan River RCMP responded to a 911 dispatch regarding an assault in progress at the 500 block along Main Street in Swan River, Manitoba.

The assailants quickly departed, leaving three (3) persons at the scene who had been assaulted. In at least one assault, a 'stick' was used. Assaulted were: a 17 year old male youth, a 22 year old male adult, and a 23 year old male adult, each from the Shoal River / Pelican Rapids area.
The victims were transported by Parkland EMS to the Swan Valley Health Centre. Two of the male victims were treated & released. One male victim was further transported, as a precautionary.
Anyone with any information on this matter is asked to contact the Swan River RCMP at (204) 734-3454.
Swan River RCMP investigation continues.
No further information is available at this time.