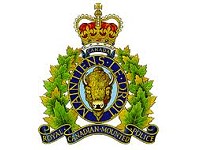 RCMP Local Media Release |
UPDATE: Indecent Act Investigation
A 24-year-old local resident has been arrested and is currently in custody. He will appear in Swan River court on April 17, 2013.

UPDATE: Information (charge) laid. April 17, 2013.
Disorderly Conduct
- Indecent Acts / Exposure
Section 173(1) of the Criminal Code of Canada:
Police will not be releasing the name.
Click here to read the original report.