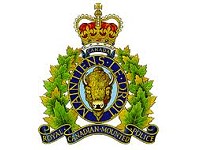 On March 1, 2013 just before 7:00 p.m, Winnipegosis RCMP were dispatched to a call of shots fired at a residence on the Pine Creek First Nation.
On arrival police located a 28-year-old male suffering from gunshot wounds and a second injured male, also 28-years-old, who had been assaulted with a weapon.
Both men were transported to hospital for treatment. Their injuries are not considered life threatening.
Investigation has led to the arrest of 25- year-old male resident of Pine Creek FN. He is facing one charge of attempted murder, and a number of firearm related charges, including armed robbery and possess prohibited weapon. The accused is expected to appear in court on March 4, 2013.
Winnipegosis RCMP have been assisted by the Dauphin Major Crimes Unit, Dauphin RCMP Detachment, the Portage la Prairie RCMP Police Dog Service, Brandon RCMP Forensic Identification Section, and the Winnipeg Serious Crime Unit.
The investigation is continuing. No further information is available at this time.