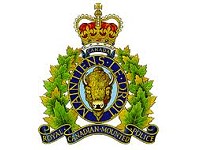 RCMP Media Release: On Friday, February 22, 2013 at about 10:00 p.m, Parkland Area RCMP were called through 911 to a residence in Pine River to a complaint of a distraught male.
Police attended and located a 16-year-old male at his residence. The youth told police he had stabbed a 37-year-old male who had since walked away from the residence.
Police conducted a search of the area and located the victim a short distance from the home. He was found unresponsive in a snowbank wearing only pants and a shirt, with apparent stab wounds. The man was transported to hospital where he is reported to be in stable condition.
The 16-year-old male is currently in custody and facing a number of charges, including Aggravated Assault. Police continue to investigate.