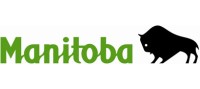 FINANCE MINISTER HOSTS PRE-BUDGET CONSULTATIONS
– – –
Public Meetings give Manitobans Opportunity to Voice Priorities: Struthers
The Government of Manitoba will be launching its pre-budget consultation meetings in the coming weeks, allowing all Manitobans the chance to have their voices heard as the government works toward announcing the 2013 budget this spring, Finance Minister Stan Struthers said today.
"In this time of global economic uncertainty, it is important to keep focused on responsible fiscal management," said Struthers. "But we'll keep working and listening to Manitoba families to ensure their priorities reflected in the 2013 budget."
The pre-budget consultations are spread out across the province, giving all Manitobans an opportunity to weigh in, added Struthers.
All consultations run from 7 to 9 p.m. unless otherwise stated.
The locations are as follows:
* Jan. 28, Swan River – Westwood Inn,
conference centre, 473 Westwood Rd.;
* Jan. 21, south Winnipeg – Fort Garry Community Centre,
Victoria Main Hall, 80 Derek St. (bilingual consultation);
* Jan. 22, Gimli – Lakeview Resort,
10 Centre St.;
* Jan. 23, Niverville – Niverville Heritage Centre,
100 Heritage Trail;
* Jan. 28, Flin Flon – City Hall,
council chambers, 20 First Ave. (1 to 3 p.m.);
* Jan. 29, north Winnipeg – Valley Gardens Community Club,
218 Antrim Rd.; and
* Jan. 30, Brandon – Keystone Centre,
1175 18 St. (1 to 3 p.m.).