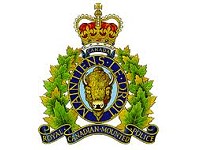 RCMP Media Release |
On December 26, 2012 at about 8:30 a.m., Swan River RCMP, Pine River Fire Department, and the Swan River Ambulance Service were dispatched via a 911 transfer call to a structure fire in the RM of Mountain, near the village of Cowan, Manitoba.
The dispatch came in that a garage / shop was on fire from a wood stove. No one was inside. Vehicles (3 of) / tools / propane were inside the shop.
Vehicles: a 1992 Ford Aerostar (mini-van), a 2003 Ford Crown Victoria (car), and a 1989 Suzuki Samarai (light duty SUV).
Property loss was complete / total.
Investigation is concluded, and is not deemed suspicious.
No further information is available at this time.