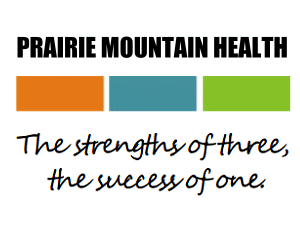 Prairie Mountain Health Media Release |
Brandon- Prairie Mountain Health, in partnership with Red River College, will have two host campus sites for the Paramedicine-Primary Care Paramedic Program in 2013.
The communities of Brandon and Swan River will offer the extensive paramedic training program in the New Year. The intensive 11-month program, designed to meet the growing need for skilled emergency medical services personnel in Manitoba, is scheduled to begin in August 2013.
The academic component will be delivered in class in Winnipeg and by e-TV delivery to the rural locations of Brandon and Swan River. A maximum of eight (8) students will participate in each of the sites. The program is rotated to other rural and northern sites on an annual basis to ensure that labour market needs of the entire province are served.
Prairie Mountain Health CEO Penny Gilson says the region continues to actively recruit qualified Emergency Medical Services (EMS) personnel to ensure residents have timely access to assessment and treatment. "The program provides students with the academic and clinical experience necessary to work in the dynamic and challenging field of emergency medical services," Gilson stated. "We encourage all those with an interest in becoming a paramedic in the region to consider taking the accredited program and contact Red River College to review course criteria."
All students will be required to attend practical skills labs at Red River College- Notre Dame Campus in Winnipeg. Field practicum experience will be conducted in both rural sites as well as in Winnipeg.
During the past year (2012/2013), the remote campuses for the program were located in Brandon and The Pas.
The completion date for graduates is July 2013.
For additional information on entrance requirements, or to obtain application information, please contact student services at Red River College at 1-800-903-7707 or log on to www.rrc.ca