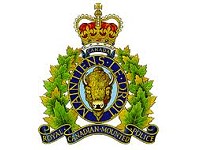 RCMP Media Release |On October 25, 2012 at about 8 am the Swan River RCMP and the Parkland EMS were dispatched to a motor vehicle collision with a cyclist at Main street and 5th Avenue, in Swan River, Manitoba.
A 2003 Chevrolet Impala was southbound on 5th avenue, when a westbound cyclist cut across the path of the Impala at a pedestrian cross walk on Main street.
A collision occurred between the bicycle and the motor vehicle. The motor vehicle had the right of way.
The motor vehicle driver, a 21 year old Swan River resident was shaken up, but fine. The 38 year old cyclist, also a Swan River resident was transported to the Swan Valley Health Centre with serious but non-life threatening injury.
Alcohol is not believed to be a factor. Visibility was low due to the time of day. The police investigation continues.
* Public Reminder: Cyclists should wear reflective gear when visibility is not optimal. Cyclists, when using a pedestrian cross walk, must walk their bicycle across when legal & safe to do so.
No further information is available at this time.