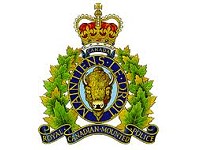 On October 15, 2012 at about 3 pm the Swan River RCMP, Parkland EMS and the Swan River Fire Dept were dispatched to a 2 vehicle motor vehicle collision/rollover at Hwy # 10 & Main street (near the Subway store), in Swan River, Manitoba.
A 2005 Ford Escape (sport utility vehicle) was westbound on Hwy # 10, and initiated a left turn onto PTH # 83 at a traffic light controlled intersection. A 2004 Chevrolet Impala (car) was eastbound on Main Street (Hwy # 10 transition) intending on going straight through the intersection.
A collision occurred, resulting in the Ford Escape (SUV) ending up on it's side on the highway. Fire Dept disconnected the battery to prevent a fire. EMS transported the drivers to the Swan Valley Health Centre where they were treated and released.
Both drivers were Swan River Valley residents (Swan River & Minitonas).
Alcohol is not believed to be a factor. The police investigation continues.
No further information is available at this time.