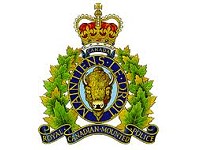 On October 16, 2012 just before 7 pm, the Swan River RCMP were dispatched to a break & enter of a business in the town of Swan River, Manitoba.
Police attended the H & R Block at 102 – 6th avenue north to find that the main door to the business had been broken. Entry had been gained, with resultant vandalism and theft.
Neighbourhood inqueries and immediate patrols resulted in the arrest of a 31 year old Swan River man.
William Kingsley BEAULIEU has been charged with Breaking, enter and committing an indictable offence. BEAULIEU was taken to the Swan River Provincial Court, today and has been remanded into custody to appear before a Provincial Court Judge on October 23, 2012 in Swan River.
No further information is available at this time.