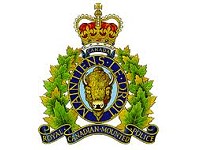 On October 14, 2012 just before 9 pm, the Swan River RCMP and the Swan River Fire Dept were dispatched to multiple fires in the town of Swan River, Manitoba.
Three (3) garbage dumpster fires (located behind Windsor's Service, Hair Mechanics, and Chen's Restaurant / Sports Lounge), and a 4th fire (pallets/boxes) against the rear of the Great Canadian Dollar Store.
The fires were quickly put out by the Swan River Fire Dept.
No injuries.
The Great Canadian Dollar Store received some smoke and water damage.
The investigation continues.
No further information is available at this time.