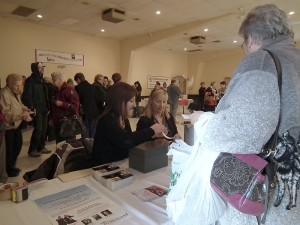 ValleyBiz Story |
On Thursday, October 11, 2012 the Veterans Community Hall Food Processing Centre, hosted a challenge for producers and entrepreneurs wanting to promote their locally-made food products. Here is a closer look at the contestants, their products and the winners.
Click any picture for a larger view.
Diane Holinaty – Minitonas, MB – Kneaden Gourmet Pizza Sauce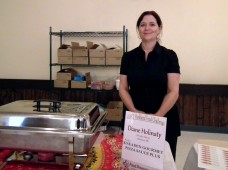 Diane has extensive experience in the restaurant industry. She currently operates Kneaden Takeout where she has perfected her homemade gourmet sauce.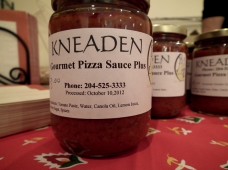 Her product has been described as a tomato sauce with the perfect blend of Italian spices, a touch of tang and sweet. It can be used to complement pizzas & pasta dishes.

Jaylene Soura – Benito, MB – SaddleBags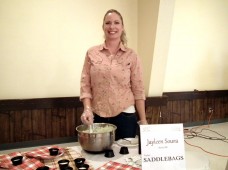 Jaylene has enjoyed working in the food and hospitality industry for 20 years. She moved back to the Swan River Valley to be close to family and to raise her own family.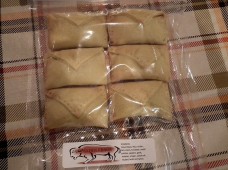 The Bison meat in her product has been raised by her family here in the Valley and she has been looking for a great way to let consumers get to know and love Bison!

Connie Tanasichuk – Grandview, MB – No Sugar Added Fruit Cake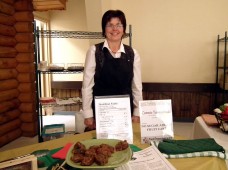 Connie has been developing sugar free desserts since 2000, working with the Food Science department at the University of Manitoba to improve her cakes.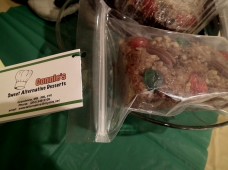 She has a commercial kitchen and is working on expanding her market for these healthy desserts. The product is baked and can be frozen to preserve freshness.

Jacinta Willing – Boggy Creek, MB – Oatmeal Fruit Cookies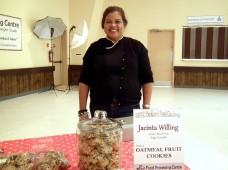 Jacinta has been baking treats for a long time but recently started selling them at the Roblin Farmers Market.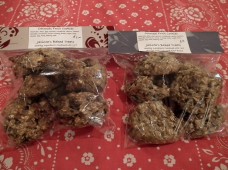 Jacinta enjoys the art of baking and wants to help others enjoy her art as well.

Prior to the public tasting event, each contestant had the use of the Food Processing Centre for one day to prepare their product. Attendees then had the opportunity to sample each product and vote for their favourite.
The weekly Farmer's Market was also held at the Veterans Community Hall during the Ticket to Taste – another celebration of locally produced goods.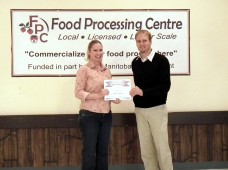 The Taster's Choice Award, a $300 product development award, was won by Jaylene Soura.
The Judges Award, a $700 product development award, was a tie between Diane Holinaty & Connie Tanasichuk.